Mankai Teas is a woman owned and run business that focuses on providing handcrafted tea and tisane blends in sustainable, compostable packaging. All blends are composed of organically sourced materials.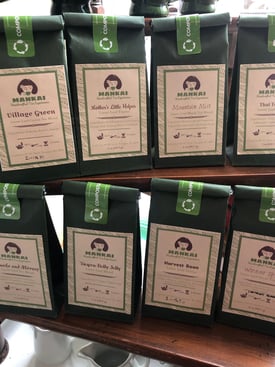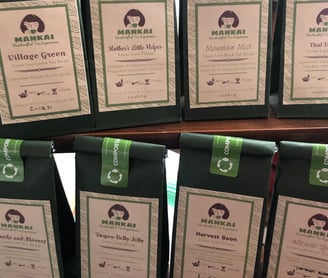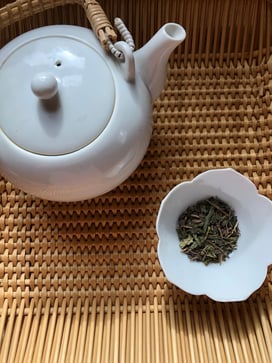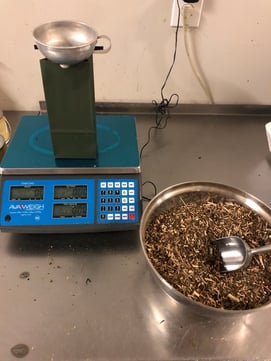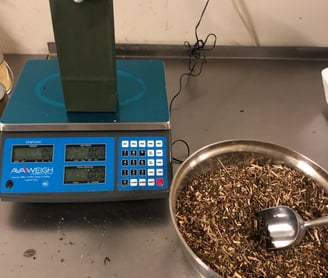 At Mankai Teas, we believe that drinking tea/tisane is about the ritual and connection. Drinking tea can be a singular meditative practice, a small social get-together or a larger community event. We've created packages and handcrafted tea and tisane blends to help you build this important time into your life.
Our Founder and Our Mission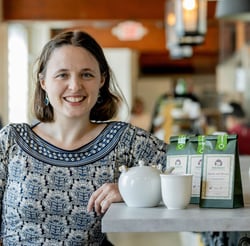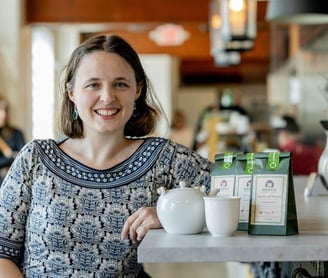 An avid tea drinker, founder Elaine Ramage, created this company as a change of career move that allowed her to combine her enjoyment of tea drinking with her creative side and allowed her to design her business around having children. Inspired by the quality of loose leaf tea and the amount of unnecessary packaging that goes into tea bags, Elaine wanted to create a business that focused on organic products and sustainability.
The name Mankai is a Japanese word that means "Full Bloom" and often refers to flowers, plants or people at the moment that they reach full potential. Tea leaves are grown, harvested, processed and shipped to reach the end result, the full potential, slowing expanding in the hot water of your teapot. Mankai happens, for your tea leaves, inside your cup.
Have new ideas or suggestions?
Have a specialty order or blend you'd like to see? Ordered something in the past, but don't see it in the storefront? Let us know what you are looking for.